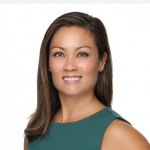 Mary Smylie
Mom of 3. San Diego Realtor. Weight lifter.
Brazilian Jiu Jitsu Practioner. Yogi.
Beach Lover. Memory Maker. LOVER of all things related to the HOME.
A little about me
Hey there! Thank you for visiting my website. I'm excited to share a little about myself, and hopefully have the opportunity to meet you. ​ After having been raised in Southeast Asia and Virginia, I was more than thrilled to make my way to the University of California Santa Barbara where I double majored in Business Economics and Political Science with an emphasis in International Relations. ​ My love for the home took me to a corporate retail career in San Francisco where I worked as an assistant buyer and inventory planner for Williams-Sonoma and later for Cost Plus World Market. My entire retail career has been focused on the home. For me making memories and entertaining with family and friends is where my passion lies. ​ Which is why I made the move to Real Estate. Not only do I get to continue a career focused on my passion for the home, but I also get to build relationships with my clients to help them achieve their real estate goals. Be it buying a home, selling a home or an investment opportunity . . . I'm there every step of the way. I am also thankful to be able to raise my 3 beautiful children here in San Diego. When not working you'll find me volunteering at their schools, practicing Brazilian Jiu Jitusu, lifting weights at the gym, and hanging out with family and friends . . .living and loving life . . . making memories along the way.